Last Updated on 04/09/2023
Embarking on a simplified declutter challenge can be a motivating experience. The first week of my 30-day decluttering journey was not only enlightening, but also surprisingly easy. I managed to bid farewell to 28 items and wanted to show you what I weeded out. Maybe you'll get some ideas to start your own 30 day decluttering challenge aka minimalism game.
Disclaimer: This post contains affiliate links through which I may earn a small commission at no cost to you. Please see my disclosure.
Day 1: Tidying the Sock Drawer
On the first day, I started small and just wanted to take inventory of my socks and tidy up the cabinet a bit. I tossed out a pair of socks that never fit properly and were uncomfortably tight at the ankle. They were freshly laundered, so I used them to quickly dust the living room before throwing them away. It was a simple start, but it felt like a good start to the first week of the simplicity challenge.
Day 2: Decluttering Blazers
Day two of the simplified declutter challenge saw me back in the closet, where I sorted out two blazers from my wardrobe.
Blazers are a versatile wardrobe staple I absolutely love. You can throw them over a t-shirt and jeans and instantly look like you know what you're doing. You can pair them with skirts and trousers, toss them over dresses and shorts—heck, even your pajamas. 💁🏻‍♀️ I have so many of them though, so I set about to getting rid of a couple I hadn't worn in a long time.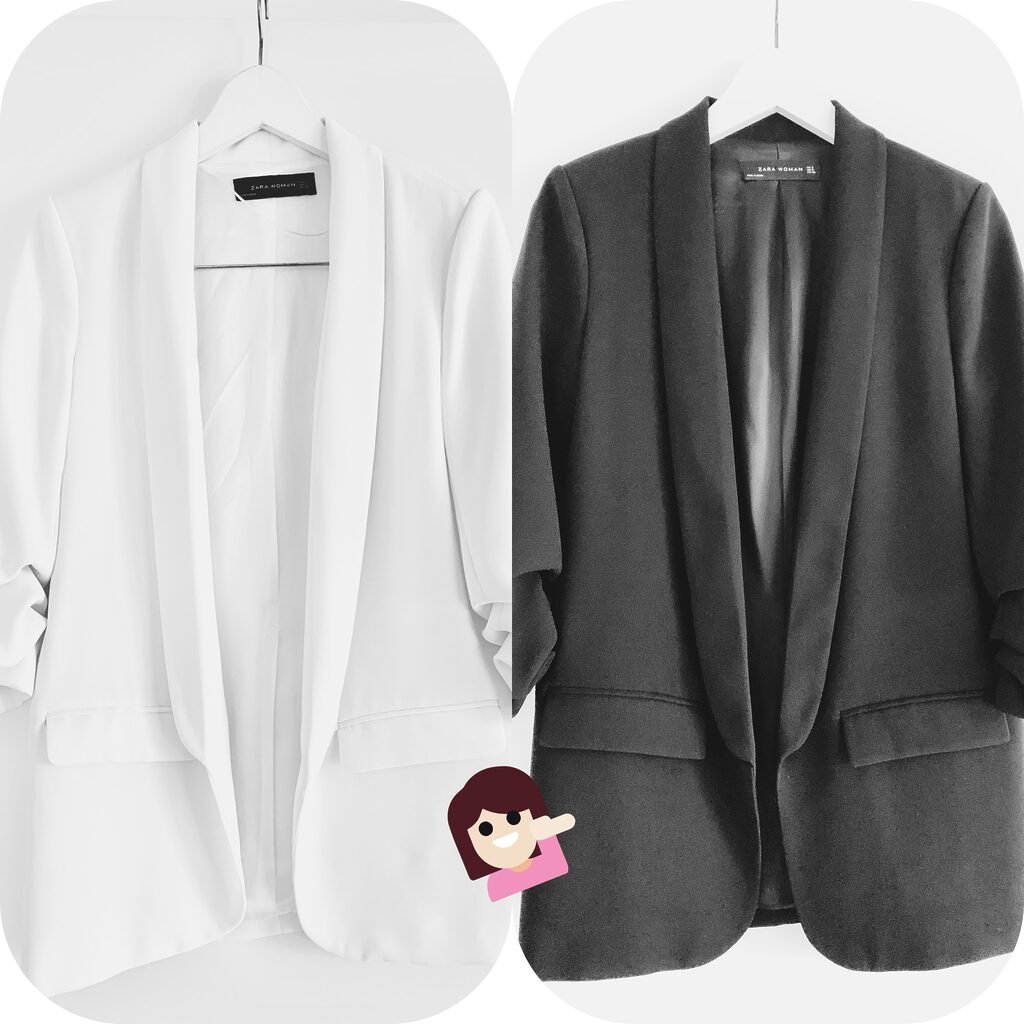 Despite their versatility and the fact that I once loved this particular blazer enough to buy it both in black and white, I hadn't reached for either in over two years. They were still in good condition, and still available as part of Zara's classics collection so they're off to find a new home via Vinted.
I still have all the typical signs of too many clothes, but my closet already feels a wee more manageable.
Day 3: Tackling Tops That Don't Spark Joy
On the third day of my 30 day challenge, I decluttered three tops. One was a red polo that clashed with my skin tone and I probably only bought it because I was lured by a 50% off sale at the time.
The floral ditty was a polyester blouse that just didn't feel good to wear. Static cling and perspiration at the end of the day does not a pretty date make, no matter how floral the print.
Blouse number three was fresh from the cleaners. When I picked it up, I realised I never want to wear it again. Talk about not sparking joy. It was a Frustkauf purchased for 70% off at COS, neither the colour of which, nor the tailoring, particularly flatter me. I let go of all three, freeing up a bit much-needed space in my closet's tops section and making my wardrobe a tad more clutter-free.
Day 4: Organising Electronic Clutter
Day four was all about tackling some electronic clutter head-on. The Anker power bank was awesome at the time and came with a bunch of adapters for every situation, but nowadays I prefer a lighter, much slimmer power bank.
I never used the Kodak Zi6 vlogging camera and so during my simplified declutter challenge, I'm donating it to a kids' charity I support since they don't have smartphones. And the ergonomic mouse has just been sitting in its original packaging unused because I already have one. I'm giving it to a friend.
Also found a blast from the past: my old Aiwa walkman! It is well kept and fully functional with its original headphone and power plug, but I hardly ever listen to cassettes anymore and when I do, I use the tape deck in the living room.
Each item was either donated, given to a friend, or properly recycled. My tech drawer is a bit more simplified now, making it easier to find what I need.
Day 5: Ditching Outdated DVD-ROMs
I wanted to clear the clutter in my media cabinet on day five, and I discarded five DVD-ROMs. Yep, throwback to the olden days of burnt ROM backups. Good times. Not as good as today's streaming subscriptions though!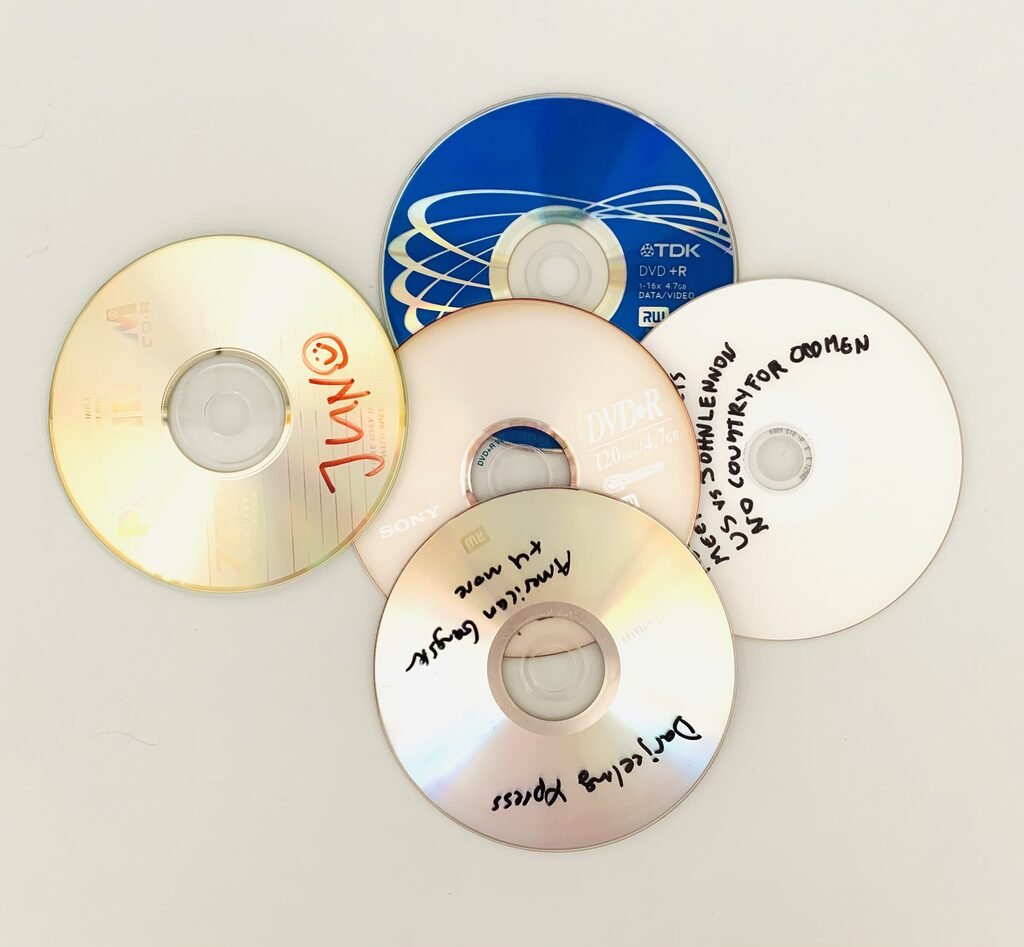 These hit the recycling bin for e-waste at my local compound. I always try to throw away trash responsibly, and media like this do not have any business in the regular waste bin. Not sure what goes where? Check out my post on where to get rid of stuff after decluttering.
Day 6: Sorting Out Costume Jewellery
Day six, it's time to sort through costume jewellery. Some of these pieces were just not in great condition anymore, and some of them I never wear. I'm not sentimental about any of this stuff, so it was time to free up some room in my small jewellery box for the things I actually do use.
This was a totally doable mini-task in today's chore charts. It's pretty easy to rein in a costume jewellery collection that has been growing boldly. Any pieces that are turning green have lived their season of life and can be binned. Then let things go that are broken or missing charms, and you'll be able to better find the nice stuff in your jewellery box.
Day 7: Decluttering Duplicate DVDs
I've been more of a Netflix fan the past few years, but I still have a modest DVD collection. The seventh day of my now ruthless declutter challenge was a bit embarrassing though. I found duplicates of some films in my small collection. 🙈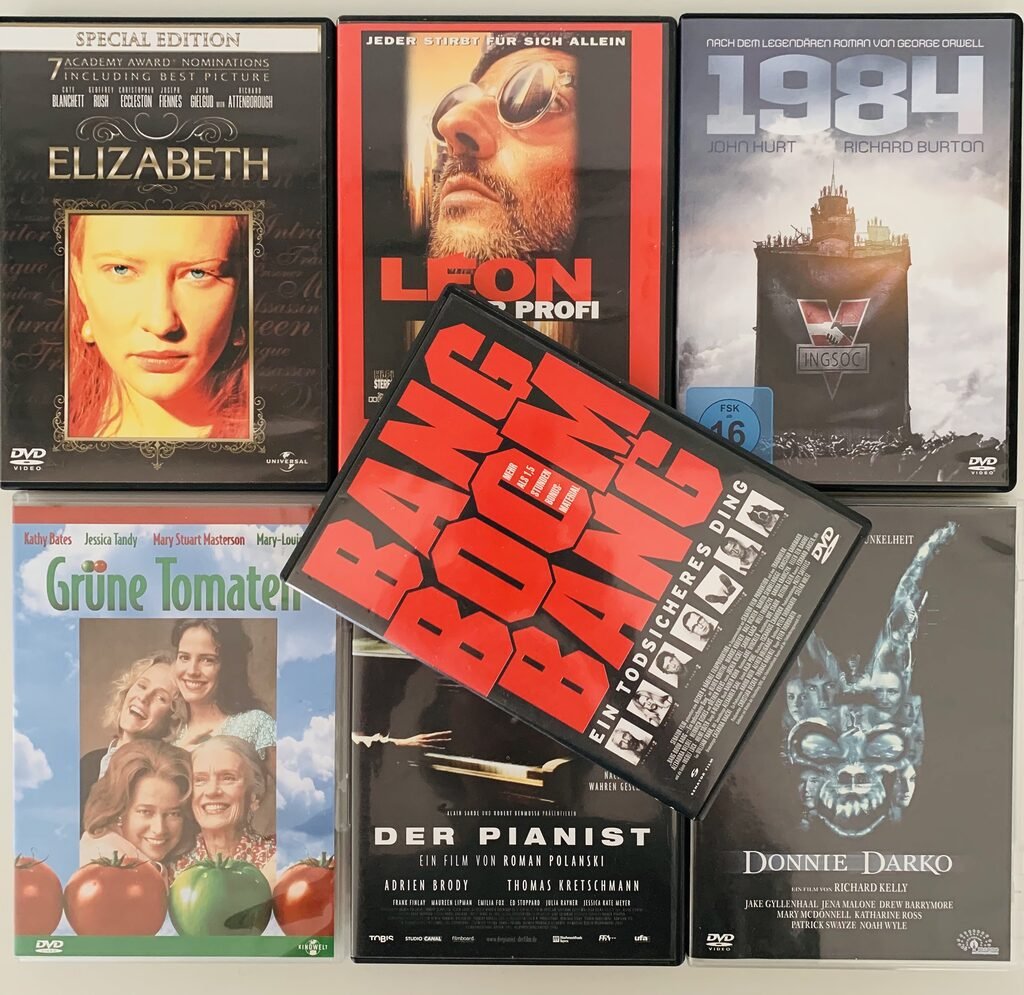 I weeded out seven DVDs in total, including the duplicates of my all-time favourite film, 1984, along with The Pianist and Donnie Darko. Instead of taking them to the e-waste dump, I left them in my building's common area for the neighbours to enjoy. Win-win.
Reflections on Week 1 of the Simplified Declutter Challenge
The first week of my minimalism game went well. I was able to let go of 28 items without much difficulty at all. The process was so motivating that I feel eager to continue this routine into the second week. Stay tuned for more updates on my decluttering adventure and feel free to leave a comment with your own decluttering experiences.
If you're looking for some more ideas to declutter your home, be sure to download my free printable decluttering checklist. It's an editable PDF you can use as clean off your desk and comb through your small pantry, bedside table, medicine cabinet, books, mailbox, birthday cards and paper clutter, and other living spaces. You might also like my suggestions for 10 things you can declutter today!
This journey towards minimalism is not just about decluttering, but also about rediscovering the joy in the things we choose to keep. It's about making room for what truly matters. Here's to a simpler home and life.
You can find the entire minsgame series in chronological order here:

- Starting a 30 Days Declutter Challenge (incl. rules)
- A Ruthless Week 1 in My Simplified Declutter Challenge (this post)
- Week 2 of Decluttering in a 30 Day Minimalism Challenge
- Embracing a Minimalist Declutter Challenge in Week 3
- Declutter Your Home in a 4 Week Declutter Challenge? Done!
- My 30-Day Decluttering Challenge Experience (incl. best tips)

Have fun!