Last Updated on 04/09/2023
The third week of my minimalist 30 day declutter challenge has come to a close, and things are definitely feeling more spacious and organised around here. After another seven days, I managed to declutter a total of 126 items. This decluttering challenge has been absolutely motivating so far, and it's also fun because of its gamified factor.
Disclaimer: This post contains affiliate links through which I may earn a small commission at no cost to you. Please see my disclosure.
I started back in week 1 by getting rid of one thing on the first day, and am working my way up to 30 items over these next 30 days of decluttering, up to the end of the month. Too much stuff had accumulated around my place, and although no one can really become a minimalist in 30 days, a "minsgame" challenge is a great way to gradually declutter and simplify your home and life.
You probably won't get through your entire home during a minimalist 30 day declutter challenge. But by starting with one item and gradually working through the minimalist game, you're easing yourself into the process of letting go of things you no longer want or need.
I like to think of this process as an exercise in building minimalist habits for a more intentional life in a way.
Becoming a minimalist, if that's your goal, is not just about decluttering your home from physical possessions, but also about creating space for more meaningful experiences and focusing on what truly brings you joy.
Anyway! Here's what I cleared out in this third week of the minimalist challenge. Maybe it will inspire you to start your own minimalist journey or just help you start decluttering an area of your home that's been bugging you.
Day 15: Decluttering Toiletries
Kicking off week three of the 30 day challenge, I weeded out 15 toiletry and makeup items in the bathroom. Some of these items are dried up, others are just yucky-gunky.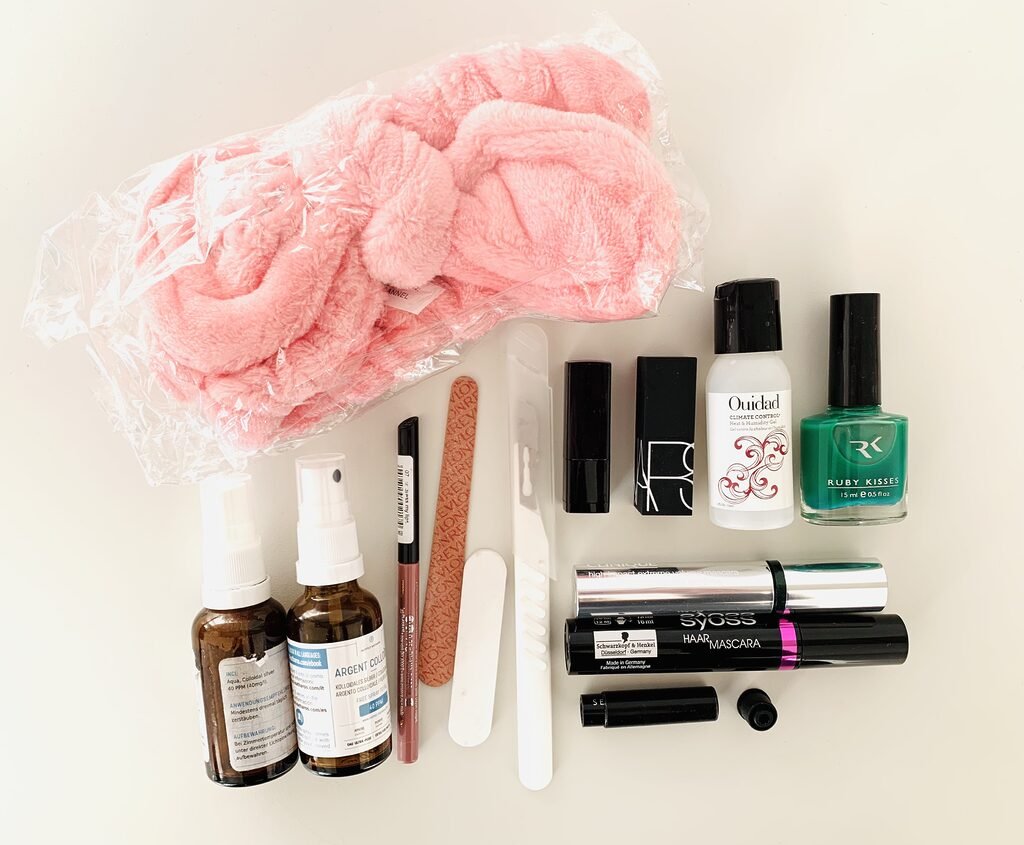 I never once used the pink microfibre headband 🎀 and it hogs up so much space in my small drawer, so it was a good day to get rid of it.
Day 16: Simplifying the Medicine Cabinet
Before starting my morning routine on day 16 I quickly sorted out the medicine chest in the WC. The Badger sleep balm was once great but it's so old now, it has no scent anymore. The rest of these medicinal items have also expired.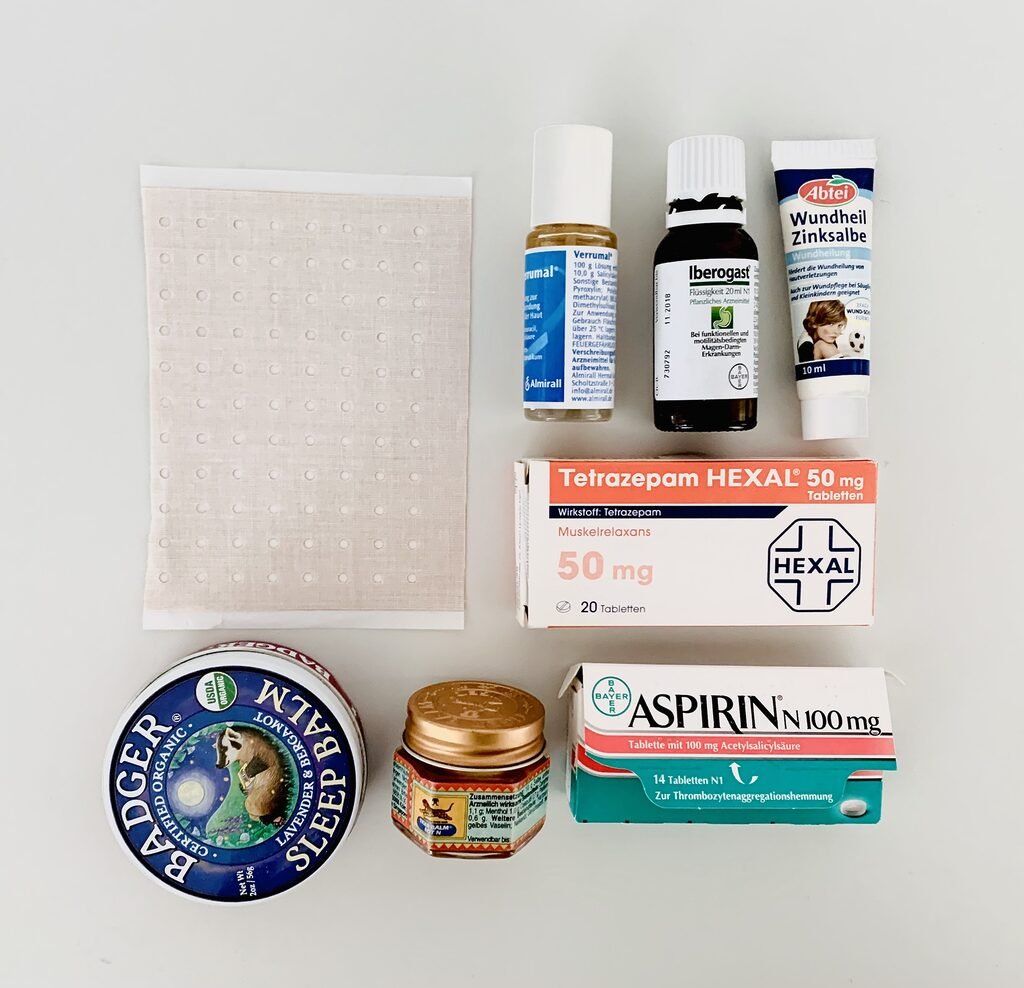 Later on in the day, I had a look around my office, the heart of the home in my flat as it connects the living and sleeping spaces. I decided to switch out the way my tax files are archived. I quickly listed the old Leitz boxes they used to be housed in on my local classifieds and was surprised when someone picked them up within the hour! And now I have a tidier system in place that looks better in my shelving unit.
Day 17: Photo Gear Declutter
One of the things on my list of ideas of things to declutter for this challenge was my photographic equipment.
I used to be really into analogue photography and even had my own darkroom for awhile. So I have a good deal of photo gear, most of which I haven't used in many years. On day 17, I started with my photo junk drawer and decided to let go of 17 photographic filters from my 35mm camera.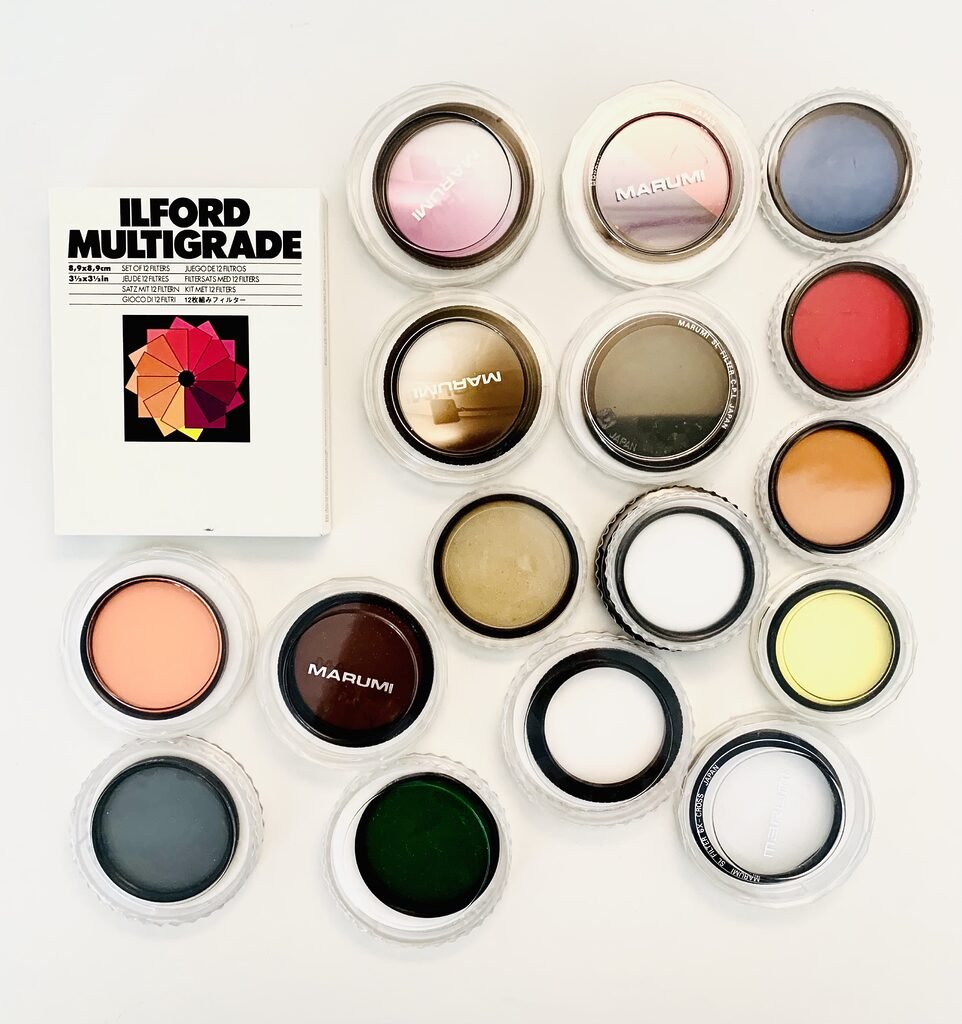 These are all in pristine condition so I'm putting them up on eBay for someone else to get some use out of. In my area, eBay is still a popular platform to make money from decluttering.
Day 18: Minimalist Lifestyle = Less Paper
I devoted day 18 of my simple 30-day minimalism challenge to paperwork. I sorted through 18 folders' worth of old documents, and weeded out a huge stack of paperwork that can go the shredder.
There were also a bunch of papers that I still needed, but not necessarily in hard copy. So I decided to go paperless with those, and simply scanned them into my note-taking app before shredding them.
This was a tedious task if I'm honest, and it's more suited to rainy day decluttering or a heat wave when you can't do much else. But I got it done regardless, and the result is a more organised and manageable filing system.
Definitely feeling more clutter-free home in my home office now!
Day 19: Refreshing the Closet
The uncluttering continues and I still have my closet on my to-do list. So today on day 19 of the minimalist 30 day declutter challenge, I took some time to sort out more jumpers, a pair of plaid trousers that's way too cropped on me, a perfume, and old eyeglasses. Plus a pink denim jacket, t-shirts, and some random textiles from the bath that were looking rather raggedy.
A couple of things still have the tags on. 🙈 I've bought a lot of stuff I don't need in my time, and I'm still far away from having a minimalist wardrobe. But this is a good start.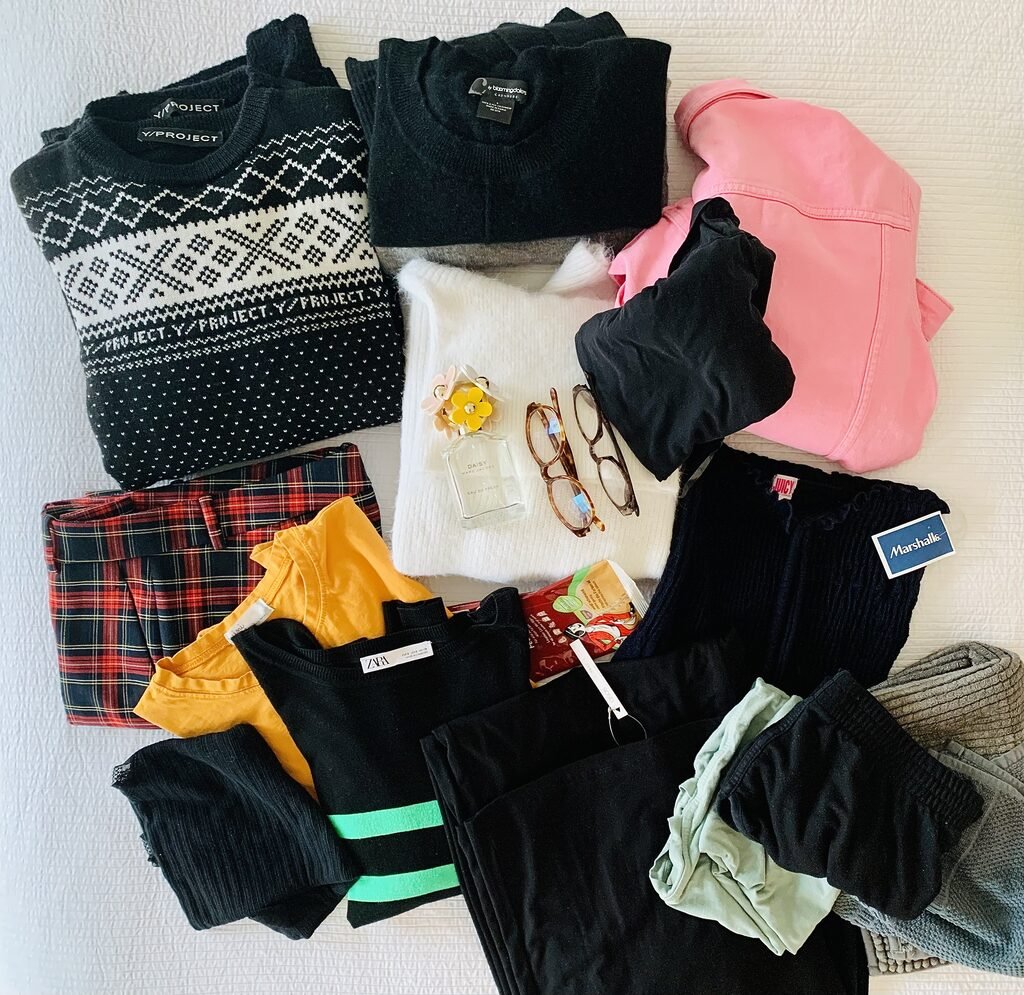 The worn out stuff is going to the textile bin, and the eyeglasses are going to an ophthalmologist charity. I'm gifting a couple of jumpers, and the few good pieces are going up on my Vestiaire Collective and Vinted.
While you're here, check out my tips on where to get rid of stuff you decluttered if you're stuck on what to do with anything that doesn't belong in the regular waste bin!
Day 20: Sorting Out Office Supplies
Popping back into my home office setup today on day 20, I realised I need to declutter more office supplies. I sifted through stuff on the counter next to my desk and wound up parting ways with 20 items no longer needed.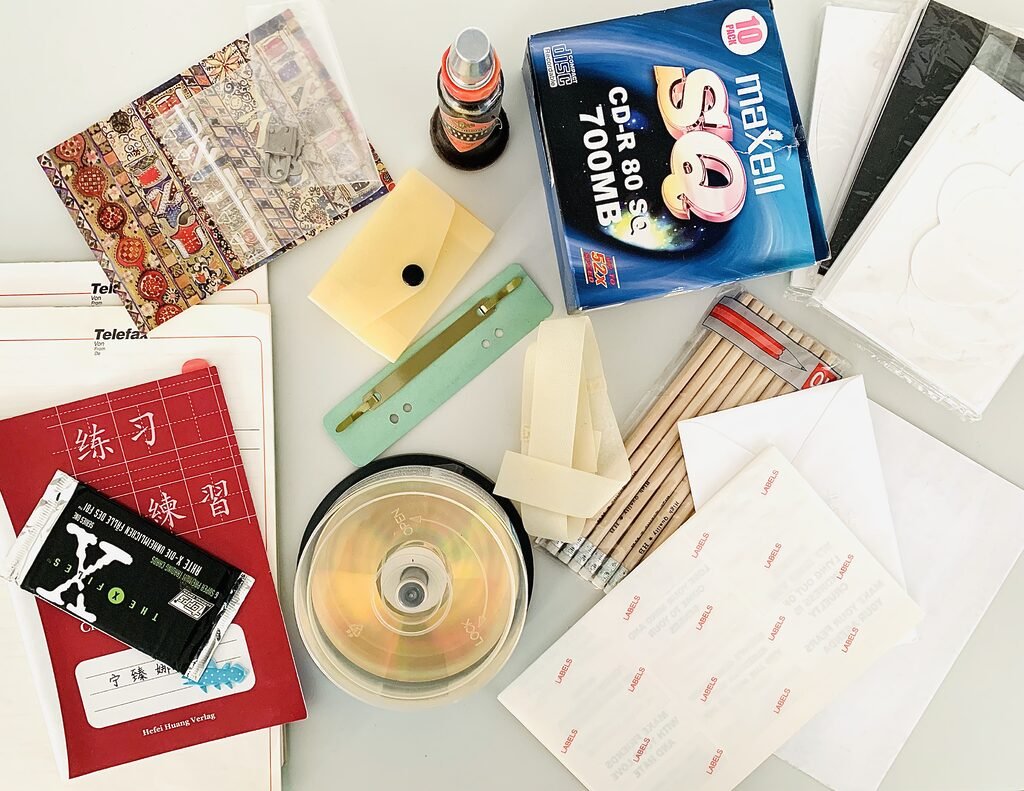 Fax pads (fax?! fax?!) stationary, stickers, cards, cable binders, DVD-Rs and CD-Rs, dried up rubber glue, a card holder, and a diary lock all got the boot. This little decluttering task helped me simplify my workspace, and that ultimately makes it easier to focus during work.
Day 21: Dealing with Paper Clutter
On the final day of week three in the 30 day minimalism challenge, I tackled a bit more paper clutter, discarding 21 brochures and pamphlets from my bookshelf. These all went into my building's paper recycling bin, leaving my shelving unit looking a wee tidier. Easy peasy!
The Minimalist 30 Day Declutter Challenge Makes It Easy to Start
The third week of my challenge was a success. Living a life with less stuff is feeling good– both in my home and mind. Since I've started the 30-day minimalism game, I've found it helps to take a few minutes to write a little checklist of ideas at the start of each week. Or at least to take a few minutes each day to give some thought as to what I might like to tackle next.
Admittedly, I didn't really have to deal with any sentimental items this past week, so that made things easier. I find it as difficult as the next person when it comes to decluttering stuff that triggers emotions.
My little ad-hoc lists prompted new ideas along the way of things to get rid of and this week, I was able to declutter 126 items. This brings my grand total so far up to 232 items. 🥳 My space feels more organised and airy, and even my mind feels a bit clearer. I'm in the end spurt now and excited to reach the end of the challenge next week. Once I'm done I can imagine making little daily decluttering bursts one of my new habits.
If you also want to work your way through the minimalist declutter challenge but need some ideas to get going, download my free printable decluttering checklist or check out these three things you can declutter today. I think you'll find that once you remove just one item from your home, it makes it easy to keep going. Who knows. Maybe doing a challenge will not only encourage you to declutter and simplify your life, but also turn you into a new minimalist along the way!
You can find the entire minsgame series in chronological order here:

- Starting a 30 Days Declutter Challenge (incl. rules)
- A Ruthless Week 1 in My Simplified Declutter Challenge 
- Week 2 of Decluttering in a 30 Day Minimalism Challenge
- Embracing a Minimalist Declutter Challenge in Week 3 (this post)
- Declutter Your Home in a 4 Week Declutter Challenge? Done!
- My 30-Day Decluttering Challenge Experience (incl. best tips)

Have fun!
This journey towards minimalism is not just about decluttering, but also about rediscovering the joy in the things we choose to keep. It's about making room for what truly matters. Here's to a life of simplicity and lighter living!