Last month I decided to embark on a new minsgame challenge. It had been two years since I did my first 30 days of decluttering, and my closets and drawers had become a bit too full again for my liking.
Disclaimer: This post contains affiliate links through which I may earn a small commission at no cost to you. Please see my disclosure.
I like to nip these things in the bud before they pile up. So I set a new date to shake off some more excess clutter that was hogging up valuable space in my small home. This time around, I also delved into the dungeons of my cellar a bit, as well.
In total, I sorted out 465 items over a 30-day period. Win! Here's what the 30-day minimalism challenge is all about, why I highly recommend it, and a bit on what I weeded out. Whoever been's entertaining the notion of starting their own 30 day minimalism game might just get inspired to bust their clutter. Let's go!
What is the Minsgame Challenge?
Our environment is cluttered, and so are our homes. It's become too easy to accumulate "stuff" in our lives that we don't need. Manufacturing is cheap, fast fashion abounds, and things don't last a long time like they used to.
All this stuff can make things feel chaotic and stressful. By discarding, donating or gifting unnecessary items though, we can create a more serene, orderly space that better aligns with a minimalist lifestyle.
If you haven't heard of the minsgame, it's a decluttering challenge meant to simplify your home. You essentially sort out your clutter, one day and one item at a time, for an entire month. With each day of the month, the number of items you discard increases. By the end of the month, you will have removed a whopping 465 things from your life.
The challenge is a fun way to start your journey towards a more minimalist lifestyle, and it makes it relatively easy to discard things you don't need. You'll also find a lot of people online at various platforms, sharing their experiences under the hashtag #minsgame.
Joshua Fields Millburn and Ryan Nicodemus Gamified Decluttering
Known as "The Minimalists," Millburn and Nicodemus popularised the 30-day minimalism game a few years back. Their goal was to prompt people to rid their lives of excess and to promote a lifestyle less oriented on consumerism. They were even featured in a Netflix documentary showcasing their journey to a more simplified life.
For me personally, the rules they laid out for the game were a bit too strict and unrealistic. I like to sell a lot of things I declutter, simply because they were expensive and are still in excellent condition. The Minimalists' rule of banishing everything by midnight of each day just doesn't work when you're unloading your things at online marketplaces.
So I took their framework and made up my own rules, which I laid out in my very first post about 30 days of decluttering. I encourage you to do the same! After all, no one is here to dictate how you should you live or how much stuff you should have.
Do what feels good to you. And do it in a way that makes the most sense for you and your lifestyle.
How to Play the 30-Day Minimalism Game
To kick-start your challenge month, you essentially just want to roughly identify your clutter hotspots, set a date, and start there. The items you choose to purge each day should be things that no longer serve a purpose, are broken or unwearable, or items you just don't like anymore.
To play the 30-day minimalism game, start by getting rid of one thing on the first day of the month. On day two, you'll remove two things, three things on day three, and so on. Continue this process until the end of the month, and you will have discarded close to 500 items!
I found it helpful to try to stick with one type of item per day whenever possible, but you don't have to do that. If you prefer to bounce around from one corner of the kitchen, to the garden shed, and back to the sock drawer, go for it. As long as you're sorting out of the right number of items each day, you're doing it right.
Remember, the goal isn't just to toss out trash, but to also let go of possessions that don't add value to your life. If you are downsizing your closet, for instance, the Marie Kondo rule is a good one to keep in mind: if it doesn't spark joy, let it go.
Why 465 Items?
If you remove one item on day one, two on day two, three on the third day and so on until you arrive at 30 items on day 30, the total number of items you've decluttered is 465.
If the month you're playing in has 31 days, you can expand that total to 496 items by playing out the full month.
Either way, if you have ever wanted to declutter, the game a fun, systematic way to approach decluttering. I really love how it builds up your momentum over the month.
You can also find others online doing the challenge. Just search for the tag #minsgame on the likes of Instagram, Twitter, Reddit or Facebook. I find it fun and motivating getting a peak into what others have decluttered.
Keeping Things Tidy After the Challenge Is Over
Once you've completed the 4 week challenge, you can really see and feel a difference in your household. Whether it's opening the junk drawer in the kitchen that's all tidy now, or suddenly having more room in your bathroom cabinet, things just feel a bit airier. I love how this transformation sneaks in after the first couple of weeks!
If you want to hold on to this effect, it's important to maintain the momentum. Keep the "one in, one out" rule in mind when you bring new things into your space. Regularly reassess your possessions, take inventory, and continue to declutter as necessary.
Does a Month-Long Tidying Challenge Impact Daily Household Tasks?
Weeding out stuff every day for a full month shouldn't get in the way of your daily life or cause you more stress. To ensure that though, it's a good idea to give a few minutes of thought before you start as to what you want to begin getting rid of.
I found it's also helpful to have some bags, baskets or bins on hand for corralling everything you sort out. In my review of the 30-day challenge, you can see a video of what my own sorting station looked like.
Set aside a few minutes a day to do your challenge and you should find your household will not be disrupted.
I also truly believe that, as a side effect of decluttering, chores around the house become more manageable.
If you focused on clothing during the challenge, for example, and donated garments you didn't want anymore, you'll find you have fewer items to wash, dry, and fold. So your laundry task can become simpler and less time-consuming by playing this game.
Week-by-Week Breakdown of My 2023 Minsgame Challenge
Week One: Starting Small
The first week of the 30 day decluttering challenge is all about starting small. This is the perfect opportunity to tackle some of the smaller areas in your home that you may have been putting off. For example, you could start by decluttering your junk drawer, cleaning out your stash of jeans, or sorting through some paperwork.
Going into my own four-week minsgame challenge, I knew right off the bat there were at least three big pain points I wanted to tackle. My tool cabinet (actually a monstrously wide and deep drawer) was an absolute mess.
I was also lacking room in my shoe cabinet, and I had enough spare computer cables on hand to… do what exactly? I had no idea what they were even for. Not to mention, as loyal readers know, that my closet still held too many things I never wear.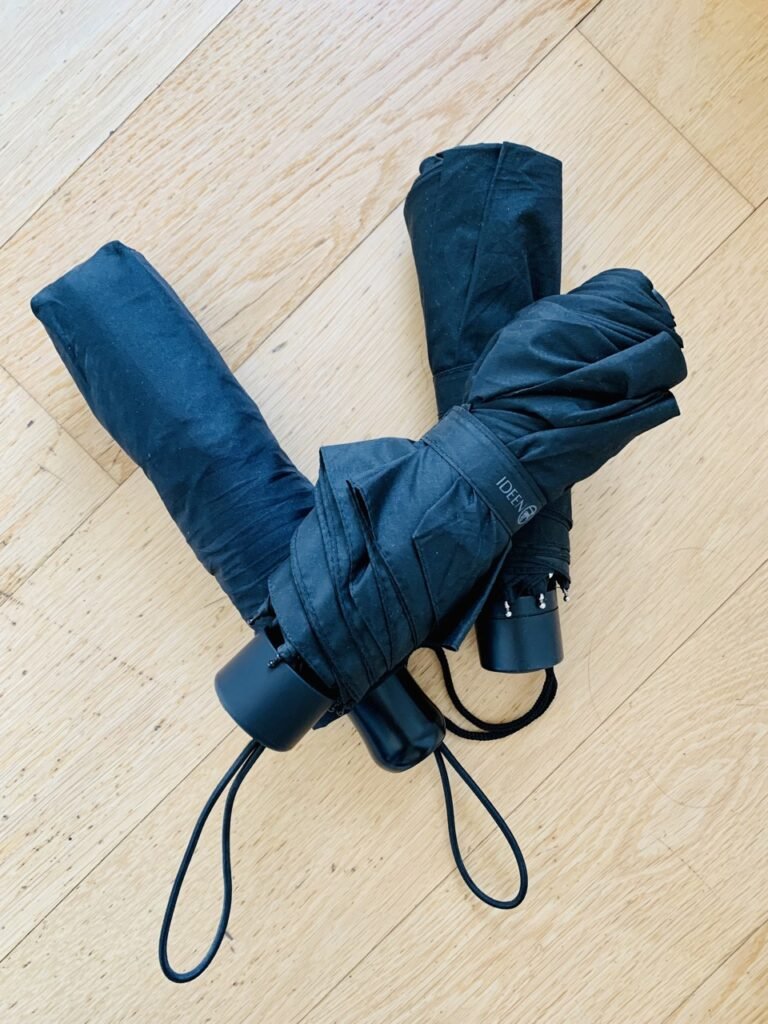 Week one kicked off with an old Smartphone, expired medication, books, wall decor, and even some computers. My neighbours also got some spare umbrellas on day 3.
During this week, I found it helpful to set aside a specific amount of time each day to work on decluttering. For example, I would dedicate 30 minutes each day to working on a specific task. This helped me to stay focused and motivated, and it made the whole process feel less overwhelming.
Week Two: Digging Deeper
In week two, it's time to start digging into some deeper corners around your home. This might be anything from kitchen cupboards, art supplies, or your garden tools.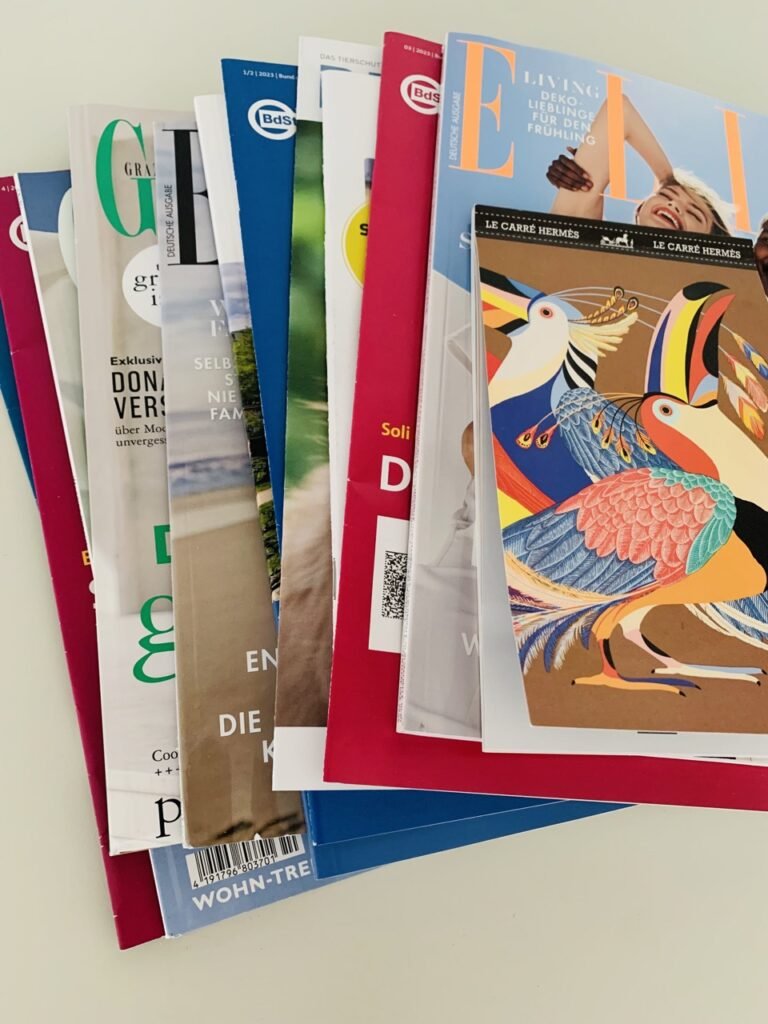 In week two I went heads on with tech waste, pamphlets, my handbag collection, magazines, and designer shoes.
Week Three: Maintaining Momentum
By week three, you should be starting to see some real progress in your decluttering efforts. This is the perfect time to focus on maintaining momentum and staying motivated. Take a look around and give yourself a pat on the back for how far you've come!
I sorted out even more computer stuff in week three, saying goodbye to an old scanner, kaputt hard drives, adapters and electric plugs. Then I wrangled with accessories in the closet, a small kitchen junk drawer, and starting hitting the toolbox something hard. How many packs of screws did I really need?! 😅
Week Four: Finishing Strong
In the final week of the 30 day decluttering challenge, you want to hang in there and finish strong. This is the perfect time to tackle any remaining areas that still need decluttering. You might also want to focus on deep cleaning and organising your newly decluttered spaces. Totally depends on how much time you have.
In week four, I bid farewell to a slew of 3.5″ floppy disks (?!), old batteries, designer clothes, rubber stamps, loads more tool hardware, and cables galore.
There were a few areas I didn't get to in this month-long game. There just weren't enough days to dig out more stuff in the basement. So I'd like to focus on that another year, perhaps next spring.
To re-cap:
The minsgame is a 30-day minimalism game that helps you get rid of clutter.
Created by The Minimalists, Joshua Fields Millburn and Ryan Nicodemus, the game promotes a consumerism-critical, minimalist lifestyle.
By the end of the game, you will have discarded 465 items.
Participate in an online community for motivation and support!
After the challenge, keep things in check by being critical of what you re-introduce to your household and wardrobe.
Ready to take the minsgame challenge? Give it a go, and drop a comment about your experience!