Last Updated on 02/12/2023
The season of gift-giving is upon us once again and every year, the challenge remains. How do we find that perfect gift which resonates with our minimalist ethos, doesn't create clutter, and yet carries a personal touch? This challenge becomes even more pronounced when we have a tight budget to adhere to or when we're shopping for other minimalists.
This year, I'm focused on small meaningful gifts that align with a minimalist lifestyle, without breaking the bank. I've curated a list sorted by budget ranges this time around, making it easier (hopefully) to find something thoughtful and useful, whether you are looking to spend $20 or $200.
Disclaimer: This post contains affiliate links through which I may earn a small commission at no cost to you. Please see my disclosure.
Simplicity, good quality and utility were high up on my list as usual. From the tactile joy of penning down thoughts in a sleek new journal, to the refreshing bubbles of a home carbonator, I chose every item here through the lens of functionality, aesthetics, and, well, I either have these things or I'd like to have them myself!
A Note on Whether to DIY, or Not to DIY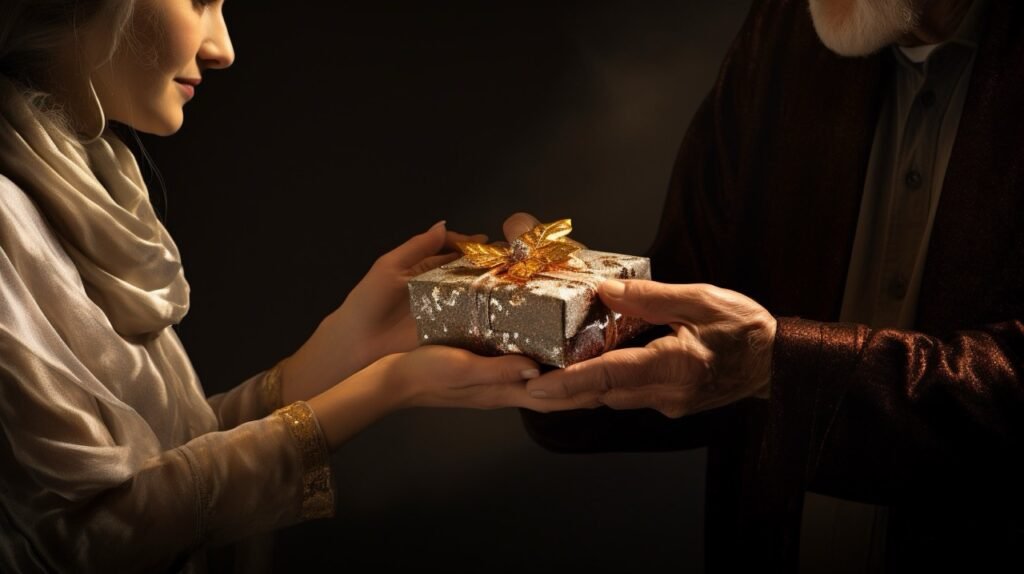 I'm not a fan of consumerism and I do love arts and crafts, don't get me wrong. But I think long and hard before diy'ing anything for anyone on my gift list. Why? Aside from photo books, which are a great idea for keepsake family photos, a DIY'd gift often winds up unused and forgotten, or even gets thrown away.
It takes a lot of time, usually way more than you initially thought, to handcraft a present. You need to plan out your project, go buy the materials and equipment, and carve out enough hours to make the item in question.
Far worse than all that effort though is that you can never really be sure if the recipient will even like what you make. Think about it. How many times have you gotten an ugly hand-knit scarf or jumper yourself. Or a silkscreened tote bag when you already have 27 tote bags, or a silly clay art piece you think is hideous but feel required to display on your bookshelf.
Getting homemade gifts can sometimes even make you feel resentful when all you really wanted but can't afford to buy yourself is a tray of your favourite fancy chocolates, a luxury candle, or a new portable mini charger.
If you know your recipient loves your crafts and really needs a crocheted potholder or wants one of your handmade frames for their favourite photo, then go for it – knock yourself out and DIY their present.
If you're not sure whether they're into your artistic style or not though, I'm always personally inclined to purchase a small meaningful gift instead. Something I know they'll like and actually use.
Affordable Gift Ideas for Different Budgets
Christmas gift, birthday gift, teacher appreciation gift, Hanukkah, anniversary or graduation presents: this year's list of small meaningful gifts is pretty much suitable for any occasion you need a thoughtful gift for. I'm arranging all of these small things by price range to make it easier if you're looking for great gifts to fit a specific budget.
Gifts Under $20 for Foodies and Home Chefs
You can hardly go wrong with gifting consumables or putting together a nice little gift basket of edible items for the foodie amongst your family and friends.
Either stick with things you know your giftee likes and always needs. Or make it a bit more unconventional by adding little jar or two of some new products they might not be familiar with and never would've bought themselves.
You can keep this as low budget as you need to and even do the shopping at the supermarket. Or spend a bit more to customize the basket with a personalized gift like a mug, keychain or kitchen utensil.
Speaking of utensils, there are some other nice things in this price range to consider for someone who likes kitchen stuff.
Tea sieves for a single-cup servings are great for folks who live alone or in a dorm room. Silicon food storage bags can replace disposable plastic bags and are useful for storing leftovers, snacks, or even organizing small items.
If you're shopping for the climate activist on your list, cute beeswax food wraps are an eco-friendly alternative to plastic wrap that can be reused many times, and they make for an interesting gift.
Reusable coffee filters or pods might not be the sexiest of presents. But for the coffee lovers on your list who are always trying to minimise waste, I bet they'd also be appreciated.
Chic Little Luxuries Less Than $30
Similar to edible consumables, you might want to consider something from the wellness or skincare department. You might need to do a bit more research here to find out what your giftee needs, wants or likes, but small items like eye masks or fitness supplements are often luxuries people don't treat themselves to often enough.
Word of warning: be careful about giving anyone anti-aging or anti-wrinkle products unless they asked for them. Could put you in an awkward situation 😅
Journals are another great option if you're looking for gifts in this budget range. Consider your friend's or loved one's day-to-day routine. If you know they're avid diary writers, you could go with a stylish blank journal. If they're into organising their workweek by the hour, or love putting together calendars for their different projects, Filofax inserts are great.
Here again, you can level up a small meaningful gift like this by adding something related, such as a mini pen they can keep tucked inside the journal, stickers, tabs, or additional pocket sleeves.
As an honourable mention in this category, let's not forget the good old scented candle. I know I'm usually too stingy to buy them for myself, but I love getting them as a present. Nowadays there are some crazy expensive varieties available (Tom Ford, anyone?), but you can find very nice ones on a small budget, too.
For Bookworms on the Go: Subscriptions Under $50
Audible and Kindle Unlimited subscriptions make a fantastic present in my view. I was gifted Audible myself once and loved it. It always made me think of the person who gave it to me and I genuinely got a lot of use out if it.
When my subscription expired, I switched to Kindle Unlimited and continue to use that to this day. Whichever camp your recipient is in – audio or handheld – either one of these subscriptions is perfect for someone who is often on the go and loves books.
Amazon lets you select the duration of the subscription so you can also spend much more than $50 if you wish. Plus, you can select the start date of the subscription.
That TikTok Water Bottle for Around (Gulp) $70
If you're shopping for a minimalist or eco-minded Gen Z on your list, I bet they'd appreciate a Stanley Quencher beverage mug. They're not only all the rage on TikTok, but they also help reduce the number of disposable plastic bottles in circulation. So thumbs up for an eco-friendly, trendy present.
Heck, I'm not Gen Z but I want one myself now.
These things have gotten so popular, apparently Stanley has been having trouble keeping up with the demand, which has cranked up the price.
On the plus side though, this is really high-quality utilitarian item that will get a tonne of use.
Two Minimalist Must-Haves Under $200
I got an Aarke carbonator for myself earlier this year and I swear it's one of my fave items of 2023. I use it multiple times a day. Talk about return on investment. It's great not having to schlepp heavy bottles of beverages home from the supermarket anymore.
Plus I've been doing a way better job of staying hydrated ever since I got it. Win-win.
The Aarke is completely made of metal. No plastic junk here. This is a bit larger in size than the other small meaningful gifts on this list, but it definitely has a compact footprint on the kitchen counter.
You do not have to use original Aarke brand Co2 cartridges in it. You can opt for generic. About every three or so weeks I fetch a generic refill cartridge at my local pharmacy. That's it. Genius. Get one!
A splash-proof, Bluetooth speaker with a good sound quality is my last suggestion. I actually have all three of these brands (I told you I am not a hardcore minimalist), and I like each of them for different use cases.
Enjoying music, podcasts or audio books on these is a nice experience and I don't think you can ever go wrong with a Sonos product. JBL and Ultimate Ears sound really good and play well outdoors on the patio when I'm gardening or chilling, under the shower, or in my hotel when I'm travelling.
What to Give Instead of Gifts
If your low budget is more like a no-budget this year, you're probably wondering what the heck you could give in place of a present. I think the gift of time is absolutely precious. Time really is costly, and very thoughtful indeed.
If you have a friend or sister who's a single mum, for example, you could make a babysitting voucher to watch her kids. This will give her a welcome opportunity to have a night out in peace, without having to worry about paying for a babysitter.
Or maybe your elderly dad doesn't have the energy to keep up with his car maintenance very much anymore. Give him an afternoon of your time where you wash the car inside and out. In the same vein, your gran might also be tickled if you gift her a Saturday of your time. You could take her out for a walk, bake her some cookies, and tidy up her kitchen cabinets while you lend her some company.
You can spin this voucher idea to cover a myriad of situations and people on your list. You can even get creative and make your voucher look like a real coupon by using Canva on your computer, or put your stash of art and craft supplies to use.
Wrapping Up Small Meaningful Gifts (Literally)
Presentation is part of giving a present, and small gifts can make an even bigger impression when they're nicely packaged. Whenever I'm offered free gift wrapping service, I just about always say yes. It saves me some time and usually looks quite professional all spruced up with the festive ribbons they use. Adding a little handwritten tag or sticker is also a nice touch.
If you're looking for even more gift ideas, I have two other guides here at Tidymalism you might find helpful: Minimalist Gift Ideas for Everyone on Your List and my Minimalist Gift Giving and Receiving Guide. Enjoy browsing!