Last Updated on 30/08/2023
Giving and receiving gifts can be a bit of a minefield for minimalists. On the one hand, you don't want to accumulate a bunch of stuff that you don't need. On the other hand though, you don't want to seem ungrateful or ungenerous. This post has some simple tips for minimalist gift giving and receiving so that you can keep everyone happy.
Disclaimer: This post contains affiliate links through which I may earn a small commission at no cost to you. Please see my disclosure.
The Problem with Presents
If you lean towards minimalism like I do, you probably don't like having a lot of stuff. That's why I prefer giving gifts that are experiences, or things that can be used up and don't create clutter. Unfortunately, not everyone is on the same page. At least once a year, I find myself receiving gifts that I really don't want or need, and it just adds to the clutter in my home. I try to be gracious and say thank you, but it's hard when I know the gift is just going to sit there and gather dust.
Gift shopping for other people can also be tough, especially if they are also minimalists. It can feel like anything you give them is just going to be another thing they have to eventually get rid of. You might have tried gifting your time instead of buying stuff, but it felt like you're just weren't getting it right. At the same time, receiving gifts sometimes feels downright awkward, too.
Giving Gifts to Minimalists
Minimalists are those folks who prefer to live with less stuff on purpose. They might declutter their homes, only keep things that have meaning to them, or practise maintaining a capsule wardrobe.
If you have a friend or family member who's into minimalism, it can be tricky shopping for gifts that they'll actually use. The key here is to focus on giving them consumables and experiences rather than things.
When looking for a gift for a minimalist who doesn't want any more stuff, there are a few pointers to keep in mind.
First, consider giving them an experience rather than an object. This could be anything from festival tickets, to a voucher for a wellness treatment.
If you do give them a physical object, make sure it is something they will truly appreciate and use, like a laptop stand for their sleek desk setup, or a pack of gel pens for the avid journaler.
Finally, don't forget the power of a heartfelt handwritten note expressing your love and affection. Sometimes, the simplest things are the best.
Minimalist Gift Giving Ideas
Looking for more inspiration? Here are a few ideas.
Tickets to a concert or a play at a venue near them
A gift certificate for a massage or a day at the spa
Subscriptions to an online service with all-inclusive membership like Audible Plus
A gift certificate for a restaurant or cooking class
A voucher for a weekend getaway, mini-break or one-nighter at a luxury hotel
A donation to a charity that supports a cause they care about
Consumables like gift baskets or a gourmet coffee box
A nice notebook or journal
A plant for their home or office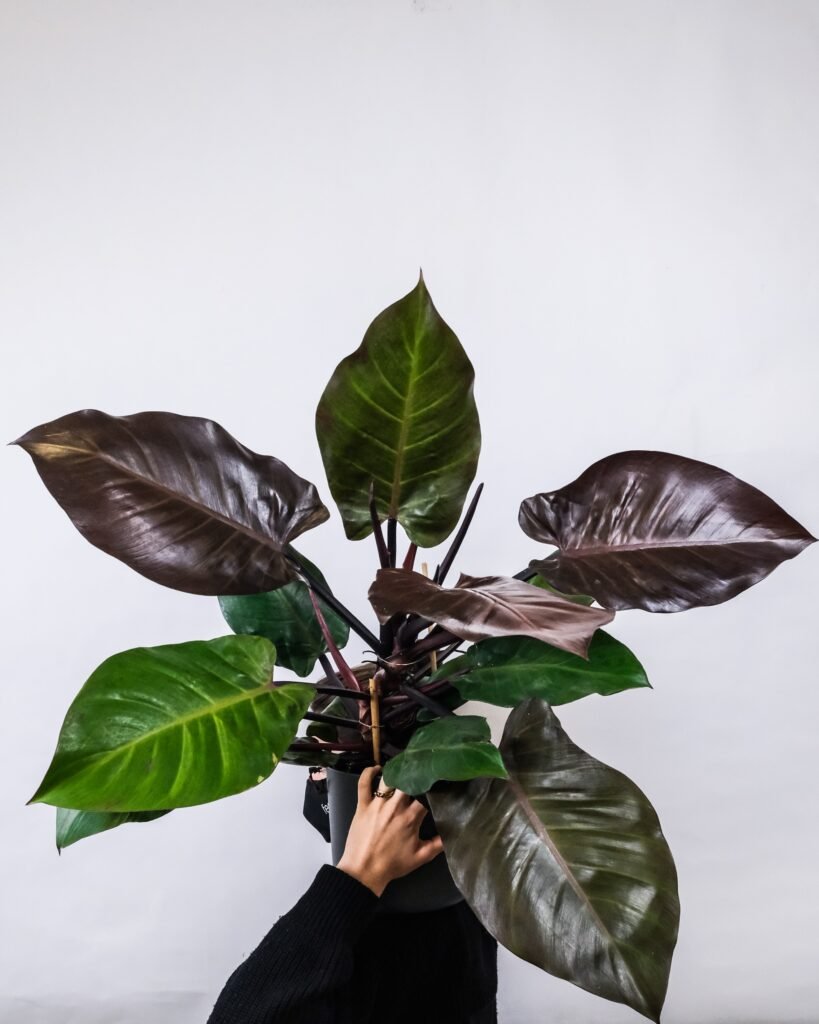 Gifting experiences, consumables or useful daily items like notebooks and pens is a great way to show that you understand and respect your recipient's minimalist lifestyle. And they'll definitely get some use and pleasure out of presents like this.
When in doubt, ask the minimalist in your life what they would like or need. They'll appreciate your thoughtfulness, and you can be sure that they will use and enjoy what you pick out for them. If you're looking for even more ideas to get you going in the right direction, be sure to check out my Minimalist Gift Ideas for Everyone on Your List, which also features some great ideas for kids.
Receiving Gifts as a Minimalist
On the flip side of picking presents for a minimalist is receiving gifts as a minimalist. Receiving gifts can be tricky when you're trying to live with less stuff. When you find yourself on the receiving end of gift-giving, there are a few things you can do. If the gift giver has hinted around beforehand that they're looking for a present for you, you can try to gently steer them in the right direction. If you know what they were thinking of getting you, suggest an alternative that would be more in line with your clutter-free lifestyle.
For example, instead of a physical object, you could let them know what charities you think are doing great work. Or you could clue them into some things you've always wanted to experience like visiting a mud bath, or going skydiving.
What about if they already got you something though? How do you react when you receive gifts you don't want, didn't ask for, and will never use? When you're sitting there on Christmas or Hanukkah and a family member drops a gift on you that you just don't know what to do with?
On the one hand, you don't want to come off as an ungrateful sod. Yet you just don't have room in your place for stuff you don't want. It can be an awkward situation, but there are ways to navigate it gracefully as discussed in my post 8 Things to Do With Unwanted Presents. Graciously accepting the gift is often the best way to proceed. You don't want to hurt their feelings, after all. You could always donate it or re-gift it.
If you feel comfortable enough with the gifter, you could also ask if they mind you exchanging it. Perhaps you can even suggest they keep it themselves if you are very close and comfortable with them. Whatever you do, avoid being rude or ungrateful, and don't make a face when you unwrap the gift. That will only make the situation worse.
A Simple Tactic for Handling Unwanted Gifts
Whether you plan on quietly repurposing the gift without letting the gifter know, exchanging it, or working out some other arrangement, make sure you always thank the gifter profusely. They made an effort to please you and you should honour that effort.
To sum up, here's the route you could take:
Be kind and thank the person for thinking of you.
Explain that you are trying to minimise your possessions and that you already have a similar item.
Ask if an exchange would be OK to trade the item for something else you would find more useful.
Suggest donating the item to a local charity or someone you know who could really use it.
Suggest the gifter keep the item and enjoy it themselves.
It's the Thought That Counts
When it comes to minimalist gift giving, the best bet is to go for something useful, practical, or experiential. Something that the recipient can use in their day-to-day life, that helps them simplify their life even further, or that will allow them to experience something new is a good choice.
In the case of receiving gifts as a minimalist, it's important to be gracious and thankful. You might also be able to gently steer the gifter towards a present that you would prefer by suggesting ideas for things you find useful and get good use out of.
Whatever your case may be, being respectful of both the gift giver and the needs of your recipient as a minimalist is the key to navigating the tricky minefield of minimalist gift giving and receiving. Remember: it's the thought that ultimately counts.