Last Updated on 08/09/2023
Birthdays, anniversaries, special occasions, and the holidays: we like to show the people in our lives that they're important and loved, yet picking a good gift can be tough. It can be stressful, too, when you have a bunch of people to shop for. Or when some of them seem to already have everything. With the holidays upon us, many folks have their mind on presents. Some of us are minimalists and feel bad about buying stuff that could wind up as additional clutter. Others have minimalists on their gift list they don't know how to buy for. Let's explore some alternative minimalist gift ideas in this post.
Disclaimer: This post contains affiliate links through which I may earn a small commission at no cost to you. Please see my disclosure.
What do you give someone who doesn't want more stuff, and how can you give gifts without contributing to clutter? Focusing on experiences rather than things is a good starting point. There are also some fantastic digital options worth considering.
Whether you celebrate Hanukkah, Christmas, Kwanzaa, or Festivus 😉, read on for some great clutter-free, minimalist gift ideas if you're looking for alternatives to the usual physical presents. These ideas are suitable for birthdays and other occasions, too. Plus we've got a bunch of non-toy ideas for the kiddos in here, too.
Give Your Time
The gift of time is gold. We all know at least one single parent in our circle of friends who's struggling. Why not give him or her an "I owe you" coupon for a babysitting session? They can cash it in with you to clear out for an evening on the town or have some time to themselves for an afternoon at the museum.
If you're feeling particularly generous, they could even take a mini break over the weekend while you watch the wee ones. It would be a nice change for the kids, too, to mix things up for a bit and have someone else around.
Likewise, we all know at least one older person who could use a hand with stuff around home. How about wrapping up a nice "IOU" coupon that gives them an afternoon of snow plowing, errand-running, board games, or tech support? Or you could slip into the role of an in-house chef and cook them a proper meal with ingredients you bring over.
Vouchers
Vouchers are always well-appreciated, and you can pick those which are more focused on an experience, as opposed to buying stuff.
How about matinée tickets for your niece and nephew, with the popcorn and cola on you? This is a double-whammy present because their parents will get to enjoy some time alone whilst you and the kiddos are at the cinema!
Or a restaurant voucher for your sister-in-law's or best mate's favourite place to eat? A movie gift card for your company's white elephant gift exchange? Or tickets to a sporting event for your dad and uncle to go to together?
Spa, wellness, massage, or service vouchers such as a session with a photographer are other great minimalist gift ideas. No clutter here. Your presentee can indulge in something they normally wouldn't splurge on for themselves. This is a great option for those really close to you, like your significant other or your mother.
Memberships
Museums, clubs, associations, and gyms: they all offer memberships. Give the history buff in your family an annual museum pass. Sign your aunt up to the yoga track at her local gym. Or gift your freshly retired father a membership to the golf club so he can have some time away from mum.
Digital Subscriptions & Courses
Digital gifts have become more commonplace in recent years, and I'm not just talking about the ubiquitous Amazon gift cards, although those are also appreciated by most folks.
Pre-paid annual online language course subscriptions, streaming or music subscriptions are welcome minimalist gift ideas that go over well with teenagers and college kids. Rosetta Stone is my personal favourite for languages. They pioneered the sector and still lead when it comes to self-paced, digital language learning. Spotify, Hulu, Twitch, and Netflix subscriptions are also all popular with the younger crowd.
Got a book lover on your list, but don't want to add to their already overwhelming library at home? Blinkist offers short versions of non-fiction best sellers in eBook and audio formats. And Kindle Unlimited, which works across devices, is amazing. Your bookworm mom can download as many books as she likes, and archive them all in a digital library she can take anywhere with her.
How about an audio book subscription for your dad, who has a long commute to work every morning? Or for your grandparents, whose eyesight has gotten bad? Audible lets them listen to a wide range of bestselling books and original productions in every conceivable category, as well as podcasts and exclusive series.
Gifting a digital course or class is another great minimalist gift idea. Cooking, crafting, coding, calligraphy – there's a class for everyone on Domestika. They currently offer discounted gift cards for one, three, ten or twelve courses.
Consumable Gifts for Gourmet Lovers
If you're still stumped for a gift idea, then why not go the edible route? Everybody eats and drinks, so it's hard to go wrong with consumables! What I personally like to gift in this category are things I know the person would never, ever otherwise splurge on. Real champagne. A gift basket with caviar. Cigars. Munchies from Japan. Gourmet coffee beans. Or a well-aged Scottish whiskey. Mmmmmm.
Other gift ideas for minimalists in the food area include gourmet subscription boxes. There are tonnes of options to choose from with something for everyone from tea lovers to pasta and snack fanatics. Here are just a few good looking boxes I found for you while browsing:
It's easy to find something edible for every budget. Whether you spend £5 or $500 though, you've got a sure-fire winner if you go the consumables route for your gift. Add a pretty bow, serve with a smile, and you've got a winning gift whether it's for your boss, cousin, neighbour, or sister.
Gift a Memorable Experience
Do you ever hear people raving about the experience of getting new socks or a jumper at the holidays? Probably not. Do you hear them raving about crazy, breathtaking experiences they'll never forget though? Totally. Sometimes on and on again like a broken record!
So how about a hot air balloon ride for your grandparents, who can't be bothered to fly anymore but miss the bird's eye view?
A paragliding or skydiving session for your younger brother, so he can really get ahead of the selfie game on Tinder?
Tickets to that show your mum has been going on about for ages, with a special black car limo service to pick her up to and from?
Use your imagination. Really think about the person in question. Perhaps they have some wish or desire or dream they've been putting on the back burner for as long as you've know them. That's the area you could indulge them in!
Of course, keep their health and current condition in mind. You probably don't want to be gifting a snowboarding class to someone who's still recovering from a nasty knee injury. Still though, you can get very creative in this area, and gift an adventure that will forever be a memorable experience.
Minimalist Gift Ideas for Kids
The above sections already contain a couple of good minimalist ideas for children, but here are a few more I wanted to bucket together for your consideration, especially if you have younger kids to shop for.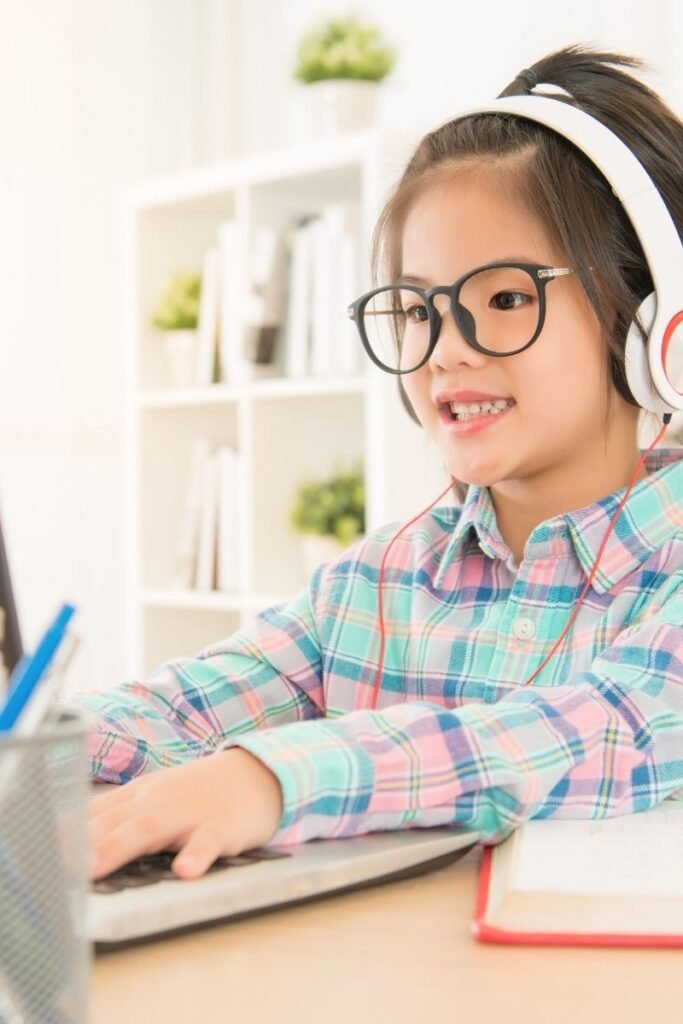 A subscription to a children's magazine. I received the National Wildlife Federation's Ranger Rick magazine for years as a child. I got so excited every time a new issue arrived in the mail! It was a gift subscription from my parents, and I went on to collect every issue and even use my pocket money to order their special archive binders to organise my collection. 😅 Kids absolutely love getting their own mail delivered to their door, addressed to them. Plus they'll think of you all year round as the subscription keeps running. There are quite a few educational publications out there. National Geographic Kids for one, and loads of other great magazine subscriptions for children to pick from.
Sign the little ones up for an online course, class, or camp. Activity Hero offers live interactive sessions for everything from Lego to maths. Skillshare has coding, crocheting, watercolour, and lots of drawing classes to pick from.
Gift a play date! Make an appointment with Junior for an afternoon at the ice hockey rink, basketball court, bowling lanes, pipe park for skateboarders, Natural History Museum, or whatever they're into. If you throw in a milkshake and fries on the way home, you'll be a hero.
Give the kid a calendar. Yes, it's a physical thing, but it's so much more. Children love marking them up with dates and birthdays, adding stickers, making big red circles around important days and deadlines, and just hanging them on their door or wall because the pictures are cool. Calendars are an organisational learning tool. They give children a sense of responsibility in managing their own lives independent of mum and dad.
A subscription to Amazon Kids+ provides children ages 3–12 unlimited, parent-controlled access to an entire universe of kid-friendly books, videos, apps, games, and skill-building tracks. It works across all devices and starts at just 2.99 a month.
Charity
As a final mention, I don't want to leave out the category of charities. Perhaps the person you're gift shopping for is unable to donate this year to the cause that means the most to them. It would be a most thoughtful gift to to make a donation to their favourite charity in their name.
You'll not only take the financial burden off of your friend or loved one's back, but you'll also be supporting a good cause. Add a thousand bonus points to your good karma score and advance to go!
Do you have any other ideas for gifting experiences instead of things? What kinds of presents do you give to minimalists? How do you deal with gift shopping if you're a minimalist and hate "stuff?" Any other ideas for non-clutter gifts? Please share your thoughts in a comment below! You might also like my Minimalist Gift Giving and Receiving guide for even more ideas.