Last Updated on 10/07/2023
Are you a bibliophile with a big book collection? Creating a personal catalogue can be beneficial in many ways, and an app can help any book lover get organised. From tracking the books you own to preventing yourself from buying accidental duplicates, there are many advantages to setting up a home library app. To help you out, here's an overview of three of the best book catalogue apps available now – perfect for creating personalised book databases!
Disclaimer: This post contains affiliate links through which I may earn a small commission at no cost to you. Please see my disclosure.
What's a Home Library App?
Book apps are designed to help book lovers, collectors, librarians, and bookstores manage their book inventory. These apps allow users to easily catalogue and sort their books and ebooks, track their reading progress, search for new titles, and share their collection with others. Shelfari was one such popular book inventory app, for example. It was acquired by Amazon and absorbed by Goodreads back in the day.
Some apps have a scan function that allows you to easily add a book to your collection by scanning its barcode or ISBN number. They might also provide a variety of features such as rating, reviewing, and tagging books according to different bibliographic information like the author's name, genre, publication year, and other metadata. This makes it easy to find and sort through your books when you're looking for a specific title, author, or topic.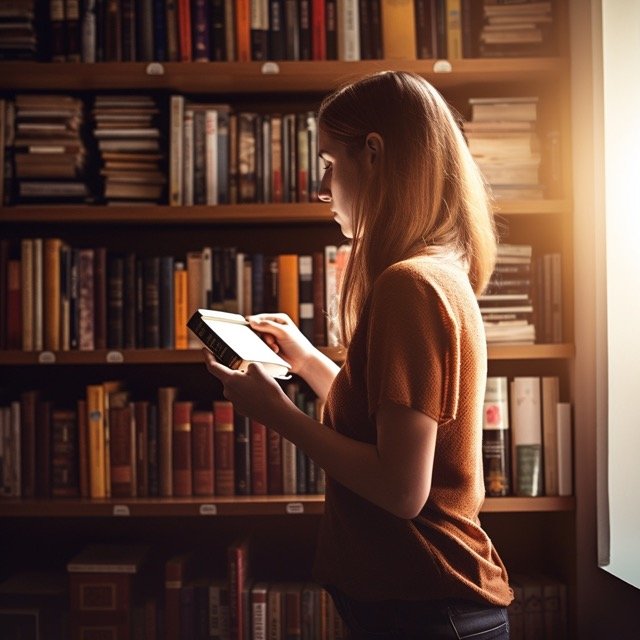 Other book inventory apps give you personalised reading recommendations based on your reading history and preferences, making it easy to discover new books that fit your interests. Some apps even let you create reading challenges, set reading goals, and keep track of your wish list and reading progress over time. Others yet have note-taking and journaling features, or also have the option to keep track of books loaned to your friends.
There are a lot of choices out there! After I had written my previous post about the questions to ask yourself when decluttering books, I started looking around for a free book app to track my own collection. This led me down the whole cataloguing rabbit hole, and here we are!
Why Do You Need Book Inventory Apps to Track Books?
If you're a book lover, these apps are a great way to keep your book collection tidy, discover new titles, share your reading progress with others (if you want to), and make the most of your reading experience. Add your books, keep and share notes on titles you've read, manage a wishlist, and track new literature you want to read.
Having your own book database is an excellent way to keep track of what books you already have or even the number of pages you've read. You can easily find what you own without needing to remember or search your bookshelf. This is especially helpful when you're out shopping for books. Because my top three favourite book apps work on both mobile and desktop, you can simply consult your database when you're out and about to make sure you don't buy the same title twice.
On top of that, cataloging books can also be useful when lending books to friends and family. A book database app helps you keep tabs on any books you've lent, and when they're returned. And of course, if anything were to happen to your book collection, these apps are a great way to document what books you had so you can rebuild your collection once again.
The 3 Best Book Catalogue Apps: Library Thing, Libib, Goodreads
Now that we've seen why a book app is such a great idea, let's take a look at some of the best cataloguing apps available right now to organise your collection. I looked at many of these apps and narrowed my choices down based on some criteria I felt were important. My top picks had to be:
User-friendly
Available on both iOS and Android
Free for personal use
Available on desktop
That last point might not be a dealbreaker for you. But if you're anything like me and hate typing on your smartphone, you'll appreciate the ability to pull up your book collection on your laptop or desktop computer instead of having to fiddle on your phone or tablet.
This is one of the most popular book cataloging apps. It's been around for awhile and many folks have been using this app for years. LibraryThing is completely free and combines an excellent user experience with numerous features. It has both a desktop version and mobile app, making it possible to access your collection from the computer and your mobile device.
As one of the best book catalogue apps, Library Thing has a built-in book scanner, which lets you scan the barcode on your books. Super convenient. Plus, LibraryThing pulls data from over 2,200 libraries, Amazon databases, and the Library of Congress to automatically identify books and provide comprehensive information such as publication date, Dewey Decimal numbers, and physical size & weight.
Library Thing is an online platform that lets you create your own virtual bookshelf by cataloging your personal book collection. It's also possible to keep track of books read, books owned, and books wished for. The platform offers an incredible amount of book information, including book descriptions, covers, reviews, and author information.
Users are able to create their own tags and book recommendations, making it easier to connect with books and authors with similar interests. Overall, it's a fantastic resource for avid book collectors looking to create and manage their personal libraries.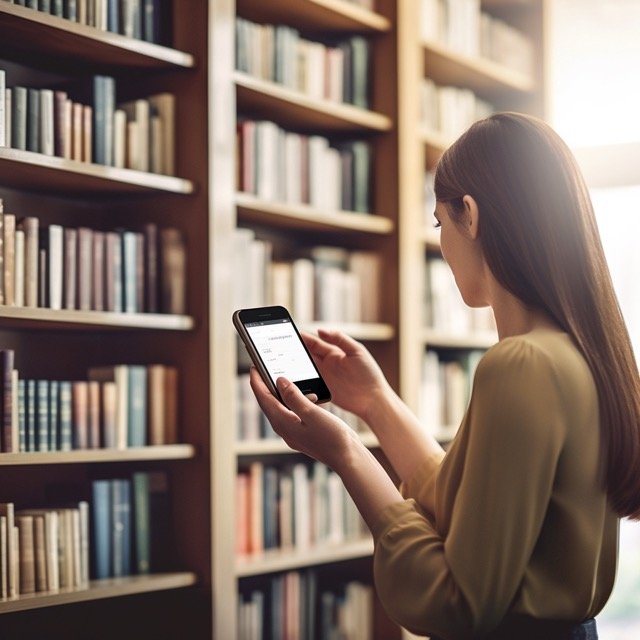 Another one of the best apps for cataloguing is Libib. Like all of my choices, it has a desktop version and mobile app, so you can access your collection from multiple devices. It's available as a free home library app for personal use, or you can subscribe to a paid version if you're a power user or institution.
Libib has a stronger focus on building your database, rather than socialising with other bibliophiles. Create a free account and you can track up to 5,000 books across 100 different collections. Similar to Goodreads and LibraryThing, this app includes a barcode scanner which adds books to your library along with a book thumbnail, summary, and other book data. Additionally, you can manually enter rare and antique books if the app doesn't include the information.
You can also add add tags, notes, star ratings, and assign which group the book belongs to. This makes your collection searchable and sortable by author, title, published date, tags, and more. Set how many copies you own of specific books, list their condition, and even track how much you paid for them. Libib also connects with Goodreads through a .csv export if you ever decide to move your collection.
If you are looking for an app that gives you a way to organise your book collection in conjunction with social networking elements, then Goodreads might be the right choice for you. Goodreads allows you to track the books in your study and also share your reading journey with other users while joining relevant groups. And it's free!
Additional features include a built-in book scanner with barcode scanning options. You also have the option of an in-app purchase to upgrade your account, giving access to unlimited collections, featured lists, and automatic book cover recognition.
You can use Goodreads as a book crawler to access many free books and ebooks as well. Plus, it allows you to export your data and upload it to other apps for cataloging like Bookbuddy or iBookshelf if you ever decide to switch.
Best Apps at a Glance
Feature ↓ App→
LibraryThing
Libib
Goodreads
Platform
Desktop, Mobile
Desktop, Mobile
Desktop, Mobile
App Sources
App Store, Google Play
iTunes, Google Play Store
Google, Apple
Pricing
Free
Free, Paid tier
Free, In-app upgrade
User-Friendliness
Excellent
Excellent
Excellent
Book Scanner
Yes
Yes
Yes
Barcode Scanning
Yes
Yes
Yes
Data Sources
2,200+ libraries, Amazon databases, Library of Congress
Unspecified
Ingram
WorldCat
ISBNdb and others
Social Interaction
Limited
Limited
Strong
Max. Books
(Free Version)
Unlimited or unspecified
5,000
Unlimited or unspecified
Max. Collections
(Free Version)
Unlimited or unspecified
100
Unlimited or unspecified
Custom Tags
Yes
Yes
Yes
Book Recommendations
Yes
Yes
Yes
Export Data
CSV, JSON, MARC
CSV
CSV
Book Details
Comprehensive
Comprehensive
Comprehensive
Final Thoughts on Maintaining a Personal Small Library
Overall, there are many benefits to cataloging books in your home bibliotheca. With the right app, you can quickly and easily get your personal database up and running – possibly even entry by entry via barcode scanning. So whether you have a few books or a massive collection of hundreds of books (or even thousands!), it's a great idea to create a system of your own.
Another advantage to setting up a personal book database is the ability to access your collection anywhere, anytime. With a well-sorted database, you can quickly search books by title or author anywhere you have a connection to the Internet. Plus, many of the top library cataloging apps also sync across multiple devices, allowing you to access your collection on your phone, laptop, and more.
With all of these advantages to organising a library catalog, it's no wonder why so many book lovers flock to them. Whether you're a casual reader or an avid collector, having your own library catalog is a great way to stay organised and ensure you get the most out of your home library.
What do you think are the best book catalogue apps? Do you use an app to track everything in your bookcases so you always know what's what? Apps that can help you save time searching when looking for a book, track any number of books you've already read, manage wishlists and create a list of books, automatically scan barcodes, and let you enter details manually are a bibliophile's dream come true.
I'd love to hear what you're using. Leave a reply in the comments!